What We Do?
We are Importer, Supplier, Government Contractor, and Stockist of C.R Sheet, Deformed Bar, Galvanized (GI) Sheets & Coils, H.R Plate (M.S Plate), H.R Sheets (M.S Sheet), M.S Angle, M.S Chequered Plate, M.S Flats, M.S I-beam, M.S Round / Square / Hexagonal Bars, M.S Channel, M.S H-beam, Structure Steel, and All Products of Pakistan Steel Mill. We are currently supplying Iron steel to Processing Industries, Heavy Engineering Industries, Cement Factories, Power Generation sector, Water Desolation, Fabrication, Construction Companies, Sugar Mills, Paper Mills, Textile Industries, Automobile Parts Industries, Chemical Industries, Fertilizer Companies, Feed Mills, Steel Pre-Engineering and Electro Mechanical Projects.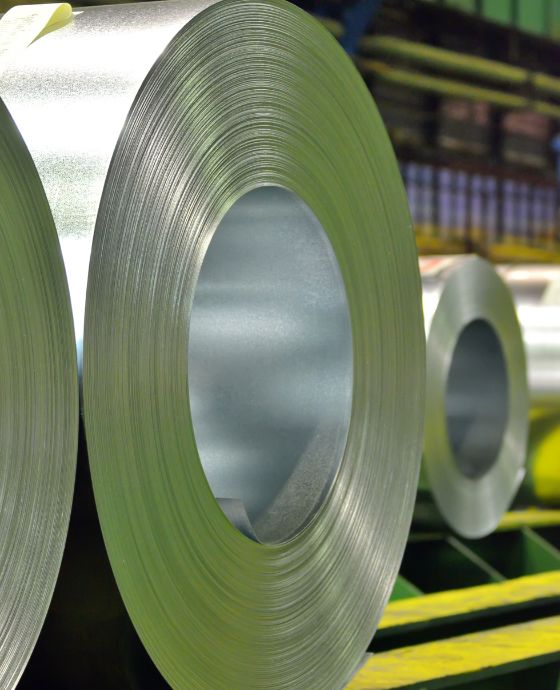 Wide Variety of Steel Products Provided By Abdullah Steel
At Abdullah Steel, our focus is on providing you with a wide variety of steel products that cater to your specific needs. We understand that every customer has unique requirements, which is why we offer an extensive range of products to meet your demands. Our steel products are made using the highest quality materials and are designed to withstand the toughest conditions.
As a customer-focused company, we prioritize the needs and requirements of our clients. Our mission is to provide you with a hassle-free experience and ensure that you are completely satisfied with our products and services. We strive to build lasting relationships with our customers, which is why we believe in delivering on our promises, every time.
Key Strength of Our Company
One of the key strengths of our company is our team of skilled professionals who have years of experience in the steel industry. They are well-equipped to provide you with valuable insights, advice and solutions to any challenges you may face. Whether you are looking for advice on the right products to suit your needs, or need assistance with installation, we are here to help.
In addition to our wide range of products, we are also proud to offer competitive pricing that is unmatched in the industry. We understand that value for money is a top priority for our customers, which is why we offer products that are not only of superior quality but are also affordable.
We also offer flexible payment options and timely delivery to ensure that you have a seamless experience when dealing with us.
Ehtesham Khalid
More then 40 years of experience in market with family business with only aim to facilitate clients at there door step by assuring price and weight.
Abdullah Ehtesham
After Joining Business I Developed Team To Work On Client Side Easy Process So With Less Time And Efforts Clients Can Find What They Actually Want In Plate.
What Sets us Apart From our Competitors?
We are constantly striving to improve our services and offer new and innovative products to our customers. Our focus on customer satisfaction is what sets us apart from our competitors, and we are proud to have built long-standing relationships with our clients over the years.
We invite you to explore our range of steel products and experience the difference that Abdullah Steel can make to your business. If you have any queries or require assistance, our team is always available to help you. Thank you for choosing Abdullah Steel.
Abdullah Steel: Most Trusted Name In The Steel Industry
At Abdullah Steel, we take great pride in being a trusted name in the steel industry. Our products are widely used in construction, infrastructure, manufacturing, and other sectors, and are known for their durability and strength. We are committed in delivering the best possible solutions to meet your needs and help you achieve your business goals.